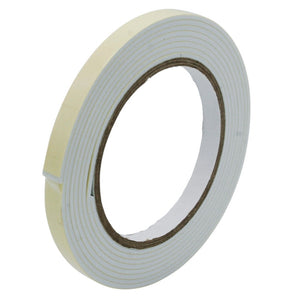 1. Material: Foam, Approximate Size: 10mm thick X 1.2 m Long.
2. This tapes can be use it for wedding decor, gift wrapping, gift packaging and creative paper craft projects such as card-making, scrapbooking, collage etc.
3. Foam tape are meant to make your life a lot easier.
4. Foam Tapes are great for art and craft, Project and much more.

5. These Foam tapes are perfect for dressing up planners, notes, and all plain stationery.